A new version of
Stair Dismount
is out! Now includes Linux and OSX support.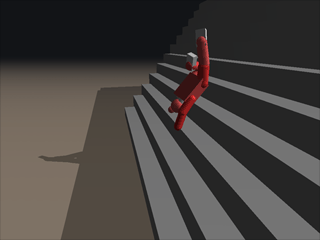 Stair dismount is not your ordinary game, you can't 'beat' the game, nor is there a real purpose of it. The only object that is given is to push a 3D stick figure man down some stairs. Awesome!
Also, the long awaited new release of
RetroSphere
is out. Retrosphere is an action packed inspired by Trailblazer and Marble Madness. The objective is simple, guide your marble down to the end of the track with the time given. Overall it's a pretty decent game but there's nothing new about it.